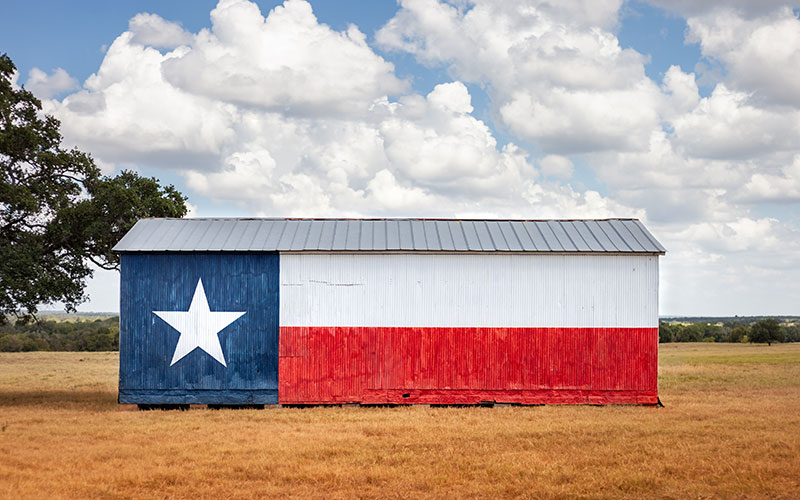 It's almost here – the first official day of fall! The air is turning crisp (or at least comfortable), the leaves will fall, there are pumpkins at HEB, and best of all – the relentless mosquitos will finally give us all a break!
As we enjoy the cooler temperatures make sure you are aware of these common Texas fall perils so you can protect yourself and your property and have a safe and enjoyable fall.
The Fireplace. That first fire in the fireplace – it's a magical thing. But before you pull out the marshmallows, chocolate, and graham crackers, make sure you have had your chimney inspected to ensure it is in good condition and that there is no buildup of creosote. What is creosote? Creosote is a tar-like substance created when the volatile oils from the burning wood in the smoke from a fireplace fire rise, and combine with moisture. When this happens it can turn tarry, condense and adhere to the chimney flue, often near the top, where it is hard to see. Creosote is extremely toxic and extremely flammable, and the typical chimney flue is not designed to handle the intense heat from a creosote fire. A creosote fire burns extremely hot and can easily spread to surrounding wood structures in the roof. 
It is also very important to use a heavy metal grate in front of the fireplace to protect from sparks and the errant rolling flaming log, which is never a positive thing for your floor.
Space Heaters. They are super handy for warming up a chilly room, but did you know they are the second leading cause of fires in the cool weather months? 
Below are some tips for safely using a space heater. 
Do not use an extension cord to plug in a space heater! Space heaters use lots of electricity and plugging one into an extension cord can easily cause an electrical fire. Don't run a space heater for long periods of time to avoid overheating. Some fire marshalls even recommend unplugging the space heater when not in use.

Tall space heaters can tip over. Make sure any space heater you use has an automatic shut off feature in case of accidental falls, but be vigilant, as occasionally these fail-safe features can malfunction. Never leave children or pets unattended in a room with a space heater and never place a space heater on top of a dresser or other furniture.

When purchasing a space heater make sure to buy one that has been tested and certified by a nationally recognized testing laboratory to ensure it meets minimum safety standards. If you have an old one, one that gets very hot or has any frayed wires or defects, consider an upgrade.

Never use a space heater around flammable items and keep the area surrounding the space heater clean, dry, away from furniture, and free of debris (no magazines, laundry, dog beds, curtains, table cloths, towels, etc).

Space heaters that run on kerosene, propane, or natural gas have the added risk of releasing dangerous levels of carbon monoxide, carbon dioxide and nitrogen dioxide if they are not vented correctly. Exposure can lead to serious health problems and even death. In addition to smoke alarms, make sure to use a carbon monoxide detector if using these types of heaters.

Before using a space heater, make sure to thoroughly read and follow all included manufacturers instructions.

For more space heater safety info, click

here
Cooking Fires. Did you know cooking fires are the number one cause of home fires, even (and especially) in the fall and winter? Did you also know that the peak times cooking fires occur are around Thanksgiving and Christmas? According to the National Fire Protection Association the number one cause of cooking fires is unattended cooking. Never leave cooking food unattended and be especially careful when cooking with oil, fats, lard or grease, as the ignition of these substances are implicated in over half of the cooking fires that begin with cooking materials. Death, injury rates, and average loss are all higher from fires resulting from ignition of these materials as well. If a small grease fire starts, and it is safe to do so, cover with a large lid to smother the fire or use a fire extinguisher. Never throw water onto a grease fire as it can cause the oil to splatter and spread the fire. 
La Nina. It's looking like we will experience a La Nina winter this year. But what does that mean for Texas? A La Nina Texas winter typically means it will be much warmer and much drier. This will likely cause drought-like conditions to develop or exacerbate existing drought conditions around the state. If this is the case it might not be a bad idea to clear that excess dry brush and trim trees of excess debris this fall, to prevent a build-up of flammable materials. Creating a fire break around your home and property is also highly recommended. Keeping the trees trimmed around your roof line prevents damage to your roofing as well as provides a fire break. 
It is also a good idea to keep the moisture level in the soil around your house consistent which can help prevent foundation settlement issues.
First Frost or Freeze. We may experience La Nina this fall, but you know Texas weather. It can sneak up on you and change at the drop of a hat. Make sure you aren't taken by surprise by that first frost or freeze. Be aware of the first frost/freeze dates for your location (typically in November for Central Texas – here is a handy website where you can find the average frost date by zip code – https://morningchores.com/frost-dates/).  Take steps now to prevent frozen and burst pipes – cover or insulate those hose bibs and unprotected pipes.  Make sure to clean debris out gutters so there is no standing water remaining in them. Backed-up standing water in the gutters can freeze, which can expand and split the gutters, allowing water penetration into the soffit and fascia of the home.
While this is by no means an exhaustive list, being aware of some common perils we see here in Texas in the fall can help you stay safe and keep your property protected. If you have been impacted by a Texas fall peril and need help with an insurance claim, don't hesitate to reach out to the professionals at ICM Public Adjusting LLC.
Call 1-866-981-5330 or email contact@icmpublic.com for a free consultation.